Dad's Dream Smile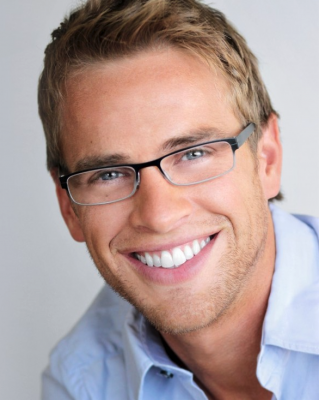 Whether you are a dad, grandad, no kids or just plainly a guy, we at Blouberg Dental just want you to know that we totally get you. We get how you feel about yellow teeth, chipped teeth and even skew teeth. We know about that 'rough around the edges' look or even the famous 'it-fits-your-personality' liner. This really is 'old school' and yesterday's news. The truth is that you might get away with such talk for a month or two, but you actually just look neglected and dare I say it, old.

Ever dreamed about looking 10 years younger? Let's just called this your dream smile. So, to hell with it. Let us show you how you can stop dreaming and start smiling!



Finally, a dentist that understands how

men

feel about their teeth.


Don't be overwhelmed with all the options. Here are your 5 unique services to that dream smile!
| | |
| --- | --- |
| 1. | Smile Consultation |
| 2. | Teeth whitening |
| 3. | Your 4 front teeth |
| 4. | A Cool Fresh Breath |
| 5. | Other |






Dad's Smile Consultation

We are offering a complimentary free smile consultation where we evaluate your teeth and smile. This is a very informal session and will help you by offering some options and general costs. Afterward, you have the option of not doing anything or moving on to your full cosmetic consultation.

Dad's Teeth Whitening and Dental Cleaning

Zoom teeth whitening is your first stop to a better-looking smile. Teeth whitening comes in 2 options, Zoom In-chair teeth whitening or Custom tray zoom teeth whitening. If time is a problem, take the in-chair with light option. Many times just whitening your teeth will rejuvenate your smile and is an instant confidence booster! Our oral hygienist will also clean your teeth and remove all dental plaque.



Dad's 4 front teeth / The Smile Makeover

If only a few (2 or 4) front teeth need attention we often refer to this as a mini smile makeover. Mini makeovers are sometimes enough to address an aesthetic problem and will have the added benefit of turning back the clock. When front teeth have worn down or if the edges are chipped, it will show and this is where we can help.
All options depend on the diagnosis made during the initial Dental Checkup, but includes closing gaps between teeth, correcting size, shape and colour. Changing old dark metal fillings or metal crown margins can make big changes and forms part of a makeover. Click below to learn more about these procedures.
| | | |
| --- | --- | --- |
| | Cool Fresh Breath | |
| | Nothing beats the feeling and confidence that comes by having a fresh breath 24/7. Don't be the one constantly goggling and rinsing to get rid of malodor. To learn more, see our Bad Breath Treatment section. | |
| | | |
| | | |
| | Other options | |
| | To finish off your treatments, you may also want to explore the following options: | |
| | | | |
| --- | --- | --- | --- |
| | | | After your initial cosmetic check-up, most services can be done in one day! Check out our same day services. |
| | | | |


Cavity-free Kids Moms Makeover Day
---