CEREC Services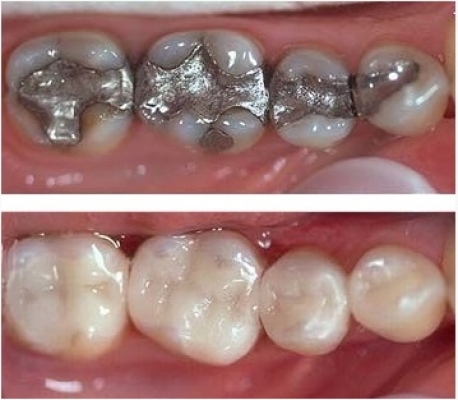 The new CEREC 3D SYSTEM can manufacture porcelain white fillings(Inlays/Onlays/Overlays), porcelain veneers, full ceramic crowns and metal-free bridges in just ONE visit! Let's talk about concealing once and for all your "dental history" with WHITE PORCELAIN FILLINGS.
Be laugh-out-loud confident, whether you're in front of or behind the camera! White Restorations are truly the miracle in today's modern dentistry and there are definite reasons which make ceramic restorations most dentists' Nr 1 choice!
Watch video below to see what will happen at your CEREC appointment.
With cerec we can now do the following services that conventionally took 2 visits, in just one single visit:
1) Cerec Porcelain Veneers
Cerec Veneers now give us the ability to scan, prep and fit these veneers in a single visit. This means we can do Smile Makeovers in one day and transforming your smile without the need to wear unneccesary temporaries or take more extra time away from your business and life.


2) Cerec Inlays, Onlays & Overlays(Fillings)
If more than 50% of tooth structure is compromised due to dental decay(caries), previous old restorations (defective amalgam fillings) or trauma the best restoration will be ceramic or porcelain. This will protect the tooth against fracture and will similtaneously provide a superior aesthetic outcome!


3) Cerec Full Porcelain Crowns
With CEREC we do not limit ourselves to just 360 degree crown preperations as this is just too aggresive. Modern minimally invasive preparations (biomimetic) and techniques ensure that the new crown design adheres to the new 'strong tooth, strong restoration' protocol. This means we only reduce as little as possible to ensure maximum enamel is left for the strongest result.


4) Cerec Bridges
As with crowns we can now produce dental Bridges in one visit. Our current limitation is that due to the Ceramic block size, we can only do 3-unit bridges. Longer units will take too much time and are still currently being send out to the *LAB for LAB software milling. (* 2020 protocol)


5) Cerec Implant Restorations
Restoring our Implants can also be done with CEREC and the latest software allows for most types of dental Implants to be restored chairside.


6) Cerec Makeovers
When combining all the above services we can now finally transform your smile by doing same day makeovers! For most people a mini(4 - 6 front teeth) smile makeover can be enough to rejuvenate your looks and turn back the clock on a worn-down and ageing smile.


Ready for a same day metal-free all white smile?



To Same Day Dentistry To Cosmetic Dentistry
---